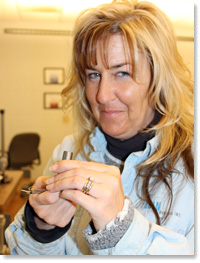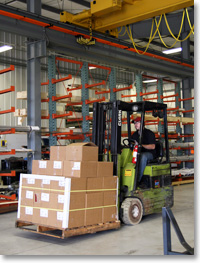 Tobin Machining Incorporated, formerly Tobin Tool & Die Company, was founded by James Tobin in Fond du Lac Wisconsin in 1923 to serve the needs of the vibrant local economy. Throughout the 1930's and 40's the company grew and entered the single and multi-spindle screw machine industry, which for decades remained its primary focus. In the 1980's Tobin Machining purchased its first CNC Lathe. Since that time, it has greatly expanded its efficiencies and precision machining capabilities.
Today, the company's focuses on lean manufacturing principals utilizing Computer Numerical Control machining equipment. Tobin Machining specializes in turning and machining centers with the goal to produce precision machined parts in a timely and cost-effective manner. Tobin's proprietary automation and metal cutting knowledge allow it to complete most parts in one operation to reduce the overall finished part cost.
Tobin Machining is a third generation family business led by Thomas H. Tobin Jr. Under his guidance, in 2002, Tobin Machining became an ISO Certified company. In 2003, to accommodate growth and fully realize potential, Tobin moved the company from its original building into a 50,000 square-foot state-of-the-art manufacturing facility in the city's southwest industrial park.
The company's modern facility, ISO 9001:2008 Certification and adherence to lean manufacturing principles have been very positive for the continued growth and improved quality successes of Tobin Machining. Today, the company's production efficiencies and growth potential have never been greater.
Please contact us. We'd like to tell you more about the long history and successes of Tobin Machining.